Sandeep Unnikrishnan
Co-founder of LionVolt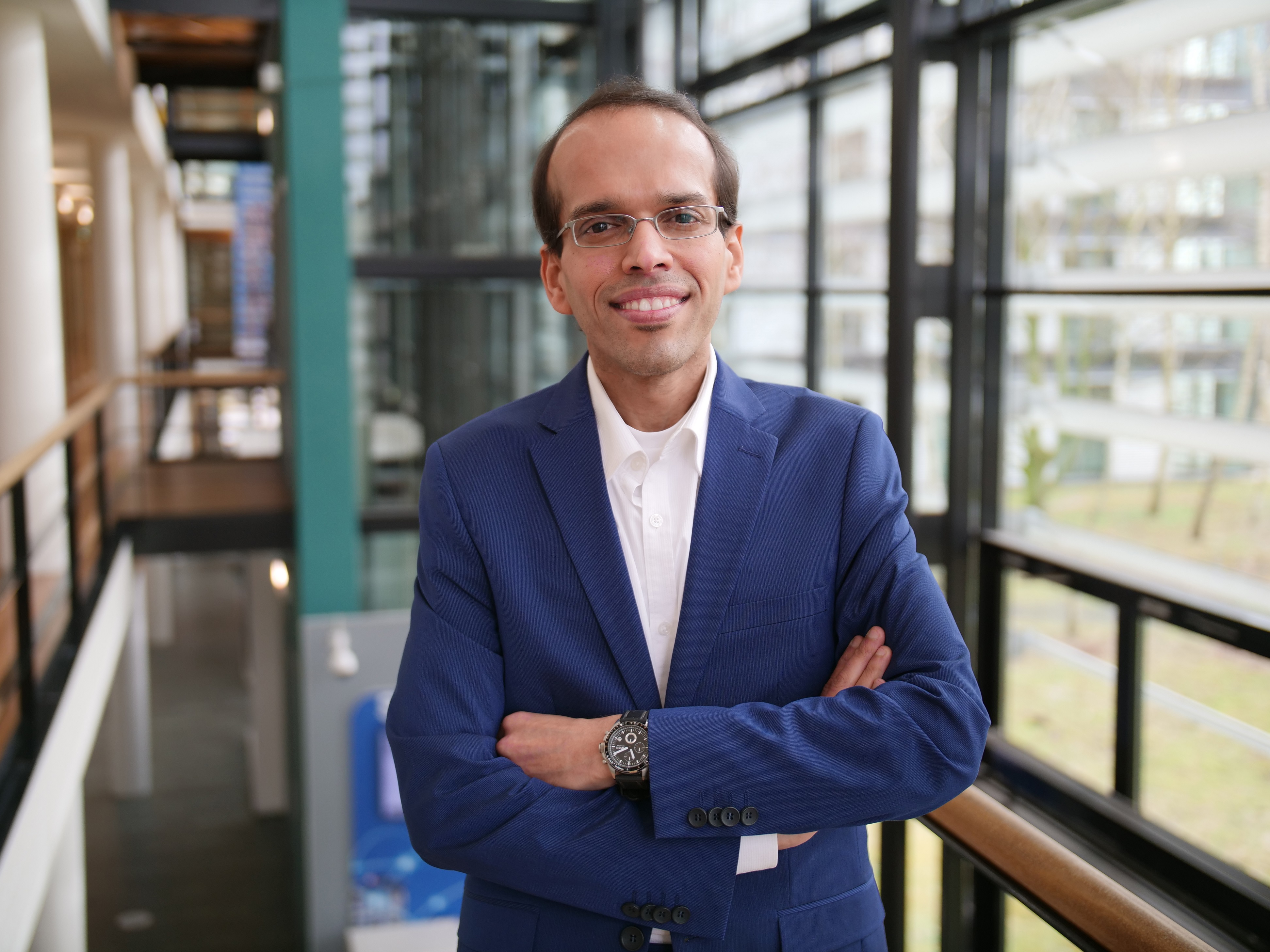 Podium
LionVolt
In this section, we give a stage to start-ups, developing products or services that could prove groundbreaking in the future. What sets these companies apart and what are their ambitions? This time, we speak to Sandeep Unnikrishnan, co-founder of LionVolt.
What is LionVolt and what have you come up with?
Sandeep: "LionVolt is a high-tech startup based at the High Tech Campus in Eindhoven. We focus on developing a new type of battery: the 3D solid-state battery. This battery is innovative because of the way we build it inside. Its uniqueness lies in the novel combination of the solid-state battery and a patented 3D battery technology. By using the z-dimension between the electrodes, the battery is made up of billions of 'nano-skyscrapers': compare it to a flat with more inhabitants per square meter."
Why is this distinctive? What problem does it solve?
"The development of solid-state batteries is rapid. Our batteries have many advantages over existing technologies on the market thanks to our 3D architecture. First, they can be charged much faster, in a minute instead of hours. They also have a higher energy density, increasing the range for an electric car by as much as two to three times. Thirdly, these batteries can be recharged more often before they lose performance. Furthermore, the batteries will eventually be cheaper and production more sustainable. Moreover, a solid-state battery is safer. The chance of our batteries igniting or exploding is many times smaller."
What is your ambition, where will you be in five years?
"Those ambitions are big: where ASML has become a big name in the world of chips, we want to become one in the battery market. We want to be the first to market a battery with the combination of solid state and 3D construction. In doing so, we are also open to other business models, such as a construction in which we supply battery components to other manufacturers. Our battery has a lot of potential. We would like to contribute in the development and application of sustainable batteries, as there is a great need for these in the energy transition."